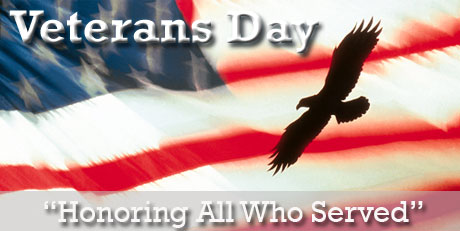 Veterans Day.
Tweet
Holidays are funny. When you're in school, you don't really care what the reason, you're just happy to get a day off. And while I can't say I know from experience, I'm ASSUMING it's the same with work (there really are no holidays with basketball).
Whatever the occasion, you're just happy not to have to set the alarm clock.
So I guess I'm saying maybe we've lost sight of what the holiday is really about. Or maybe
I've
just lost sight?!?
As this week passed, I knew
Veterans Day
was approaching in the U.S. And here in France, they were preparing for a 'closed day' (November 11th) as well. Usually I don't pay much attention to the holidays while I'm abroad (maybe that's where I've gone wrong!). But since it was falling on the same day as our Veterans Day, I was curious to know what exactly November 11th was! So with that in mind, I set out to regain a little perspective.
Here in France, and much of Europe, November 11th is
Remembrance Day/Jour du Souvenir
(or
Armistice Day
). It's a memorial day to recall the official end of World War I on that day in 1918. Hostilities formally ended at the '11th hour, on the 11th day, of the 11th month' with the signing of the Armistice between the Allies and Germany.
Just as in the U.S., red 'remembrance poppies' are used to commemorate soldiers who have died in war. In France however, the blue cornflower (
bleuet)
is used instead of the poppy. Armistice Day is one of the most important military celebrations in France since it was a major French victory, and since they lost so many men in battle.
In the U.S., Veterans Day
used
to be known as Armistice Day as well. It was renamed in 1954 after the Korean War ended to honor all military veterans.
Red Remembrance Poppy.
So as it turns out, the U.S. and most of Europe are celebrating and remembering their veterans today. I'm glad I took a little extra time today to appreciate what November 11th actually means. It makes the the time off, and the day a little more special. However you choose do it, take some time to thank a Veteran today!
Have a great weekend!